It was the first time for the Medieninsider.at-Team to report on an international event. We vistited the probably most meaningful short film festival in the world, at Tampere, Finnland. We shot a video report on the city of Tampere, the festival itself and also we did an interview with the young, persian filmmaker Mona Rafatzadeh.
The Tampere Short Film Festival already took place for the 41st time. This year it was set from 9th to 13th March. In three big movie theaters, in the middle of the City, more than 120 films were shown.
There were "International Competitions", altogether 11 of them took place, after which the audience had the ability to vote. Also an international jury chose, which of the films shown were the best ones, and on the festival´s last day, the winners were awarded. Each Competition had a certain subject, for example "Children Of War", "Urban landscapes" and
"It's All Relative".
In addition, there were special screenings. Our team especially liked the animation films by Jonas Odell – who is also known for having produced Videoclips for bands like U2 and Franz Ferdinand. Also we were impressed by "Iran By Woman". In those 2 screenings, shortfilms by femal, iranian directors were shown. We met one of them, Mona Rafatzadeh, for an interview.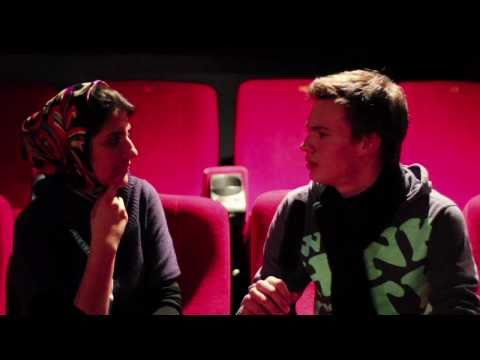 Also interesting
Click to see what we think, are the best short films shown at the festival
Dieser Artikel ist auch in Deutsch verfügbar
Links
The english website of the Tampere Short Film Festival
The english Website of the tourist bureau in Tampere